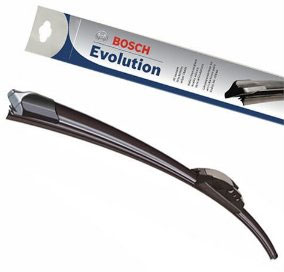 This is just a reminder that if you haven't inspected your windshield wipers recently, consider doing so soon. After noticing that my wipers weren't performing all that well anymore, I took a quick look. All three of the front and rear wipers were torn and in terrible shape. So much for OEM quality.
My usual online auto supply website wasn't showing any compatible wipers for my 2010 Chevy Equinox, so I turned to Amazon's Part Finder. I usually prefer to use Valeo or Bosch blades, but apparently they're not compatible with my car's wiper arms. I ended up ordering 2 Anco and 1 RainX wiper blades, and will see how that goes.
It's also about time to let some air out of the tires. Due to the shift in temperature, if your tire was properly inflated in the winter, it could be overinflated by 4-5 PSI or more now that it's much warmer outside.