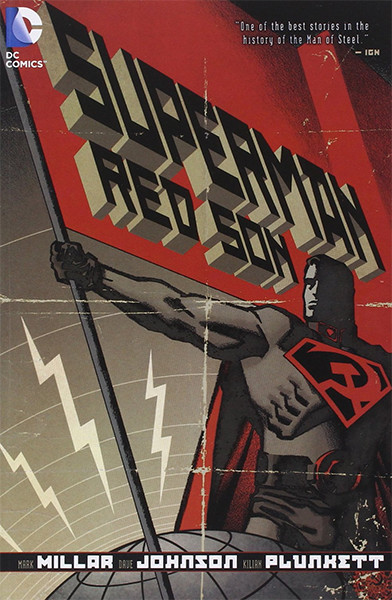 How busy have I been? Well, let's just say that this is my first GearGuyd post in nearly 13 months and 5th post in about 2 years. Needless to say, I don't have much time for reading either. I made an exception today, for this Superman graphic novel.
I recently came across mention of Superman: Red Son, and the plot summary instantly caught my interest. Imagine what the DC comic world would be like if Superman had landed in the Soviet Union instead of Kansas.
Checking out Amazon reviews, I saw nothing but praise for the graphic novel, and so I ordered a copy for myself, for $12.57. It's now down to $11.40, and so the price likely fluctuates from time to time.
The graphic novel is broken into 3 chapter that span a total of 168 pages. The series of 3 comics first came out in 2003, with this book being published in 2014.
I read through the entire comic this morning, and put all of my afternoon plans on hold until I could churn out this quick review. It has been a while since I read my last comic book or graphic novel, but Superman: Red Son reminded me that superheroes and comic books aren't just for kids.
I don't know what to spoil the fun for you, so let's just say that other DC characters make appearances in the comic. If you're even slightly interested in buying the comic, block your eyes and don't read any of the product description on Amazon. Just looking at the cover art should be enough to pique your interest as it did for me.
But I will allow myself to tell you this – the ending totally blew my mind. It was a brilliant twist.
Buy Now(via Amazon)