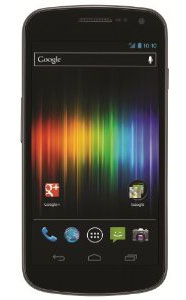 My Verizon Wireless contract was up for renewal and smartphone upgrade back in July, but none of the phones seemed suitable at the time. Then there were rumors that the hugely popular Samsung Galaxy S2 would be coming to Verizon. The Galaxy S2 came to the USA, but to every carrier except for Verizon. Soon after, it was announced that Verizon would be getting the Samsung Galaxy Nexus, the flagship for Google's new Android 4.0 Ice Cream Sandwich operating system.
There were rumors of a late-November launch. Then an early December launch. Rumors and launch dates came and went. But, finally, the phone is now available. I upgraded to the Galaxy Nexus and renewed a 2-year contract at my local Verizon Wireless location. My early impression is extremely positive!
Compared to my original Motorola Droid, the Galaxy Nexus is feather-light, supremely more speedy, and it has a very beautiful screen. Photo quality is so-so, but there is absolutely zero lag. Downloading on the LTE/4G network is quick, but because of my location the signal switches to 3G at times. Even then, the speed is amazing.
Buy Now(via Amazon)
Amazon offers the phone for $100-150 less than Verizon Wireless if you renew your contract through them.
I need more time with the phone before I can fully recommend it, but thus far I am really, really liking it.