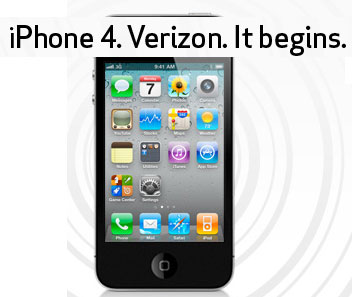 After years of AT&T exclusivity, Apple iPhones are finally available for Verizon Wireless customers. Preorders for existing customers start today with phones available for new customer purchases starting in a week.
Early reviews report that the VZ iPhone offers better call signal quality than AT&T's version but lags a bit behind in download speeds. Since the VZ version is a variant of the current iPhone 4 model, there really shouldn't be any surprises or early glitches.
Unless you MUST have an iPhone right away, you might want to wait a few months since the iPhone 5 is expected to be released this summer.
iPhone Preorders via Verizon Wireless