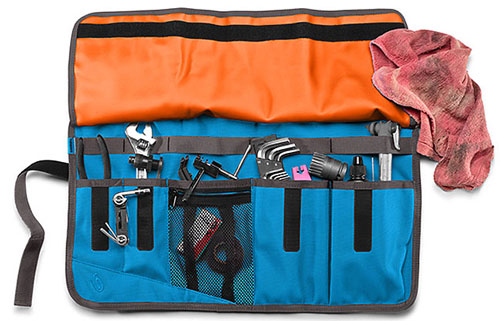 Timbuk2's Tool Shed Bag is a great on-the-go tool roll for mountain biking and other hobbies and activities that call for a portable tool kit. The Tool Shed is made from a durable waterproof and grease-resistant fabric that folds easily. When unfolded, the tool shed lays flat for each access to tools. A strong strap and anodized aluminum buckle help secure the tool roll when it's folded up and stowed away.
The Tool Shed is available at many outdoor gear retails for about $35. Right now (Aug 17 2010) it looks to be $28.90 via Amazon, with free shipping.
Timbuk2 Tool Shed via Amazon
Product Info via Timbuk2 (link is currently broken)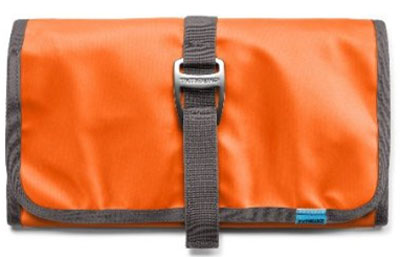 I'm going to be honest – I really, really want one of these Tool Sheds Bags. But, when I visualize how I would load it up with the tools I often take when biking, I get the feeling that it would be a bit too bulky for my liking. It would make for an excellent portable tool kit, but when size isn't an issue I use a Bucket Boss tool roll.