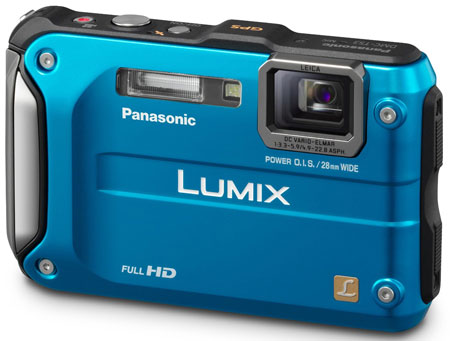 A while back I talked a little about Panasonic's TS2 toughened digital camera, and how it looks perfect for jobsite use. When looking to pick one up for myself, I found that the new TS3 had come out.
Like the TS2, the TS3 is shockproof, waterproof (down to 12m/40ft), dustproof, and freezeproof. Looking at its IP6x and IPX8 ratings (IP Code reference), it's not possible for it to be any more dustproof. This means that it can handle dust, sand, and pretty much anything with ease.
Although I see the TS3 as a great shop camera, Panasonic sees it as an active lifestyle camera. They outfitted the camera with a GPS, altimeter, depth indicator, compass, and even a barometer.
The TS3 has a 28mm wide-angle lens and 4.6x optical zoom. Its CCD sensor captures 12.1 megapixel images, compared to 14.1MP for the TS2. The drop in resolution was likely done to improve image quality and capturing speed, which is a whopping 3.7 fps – quite high for a point & shoot camera. The TS3 also has a 1920 x 1080 full HD video mode that captures in AVCHD format.
There are four color options available – blue, silver, red, and orange. Street pricing for the camera is about $360-380.
Panasonic Lumix TS3 Tough Digital Camera via Amazon
Product Info via Panasonic