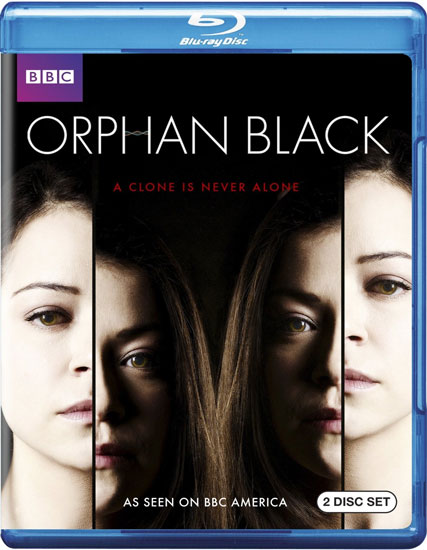 Orphan Black's first season ended this past Saturday, and wow what a great season it's been. It's a strange show – a kind of sci-fi drama – that was filmed in Canada and aired on BBC America. Season 2 is set to run with 10 new episodes in 2014, but you have plenty of time to get up to speed with Season 1 until then.
So the series stars Tatiana Maslany, who plays several roles. That's right, several roles. The characters are so different and the actress so talented, that you don't realize she's the same person (in real life, not the show).
The main character, Sarah, sees a lookalike of herself commit suicide at a train station. Sarah grabs the woman's bag, later realizes she's a clone, and then the crazy roller coaster ride of a season kicks off.
I really don't want to give anything away, so I'm not going to discuss details. If you want to know more, you'll have to search online for a synopsis, but I really recommend that you just watch the first episode and experience it for yourself.
There's suspense, action, comedy, drama, and a healthy dose of science fiction mixed in for fun.
You can catch Orphan Black on Amazon instant video, or preorder the entire Season 1 on Blu-Ray or DVD. There should be repeats on BBCA as well, or you can try to catch it on demand if your cable company offers it.
Buy Now(via Amazon)
I very highly recommend that you make a point to watch Orphan Black. It appeals to a wide audience (even my wife's a fan!), so there's a good chance you'll enjoy it.