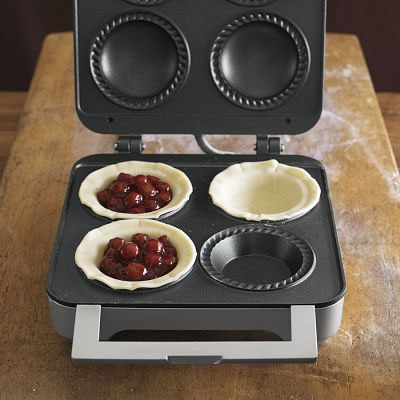 Everyone seems to be talking about this pie maker this week, and I can see why! The Breville Pie Maker can be used to bake up to four personal-sized pies. That's enough for either me, or four normal people. I want one. Think about it – meat pies, fruit pies, veggie pies…
A few years ago I used to enjoy those 99 cent mini cherry pies that they used to sell at the supermarket. I wonder how many cherry pies I can make with one of these before I get sick of them.
Breville Pie Maker via Williams Sonomoa, for ~80 as of when this post was written.