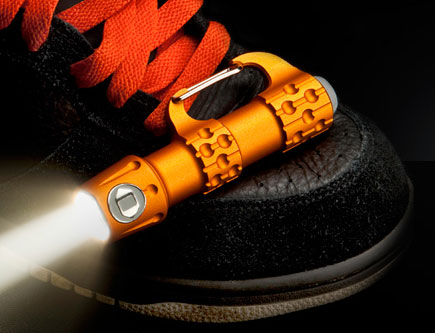 Icon's Link is a compact 1-AA LED flashlight that features a built-in carabiner clip for easy stowage. It's built with an aluminum body, power-regulated LED, total internal reflection lens for a more focused beam, 2 light output levels, and a clickie tailcap switch.
The Link is o-ring sealed and waterproof down to one meter for 30 minutes, so it can handle most weather conditions with ease.
Icon Link Flashlight via Amazon
Street Price: $20-25
Warning: once you purchase one Icon light, you're going to want more! They're very well made, especially given their relatively low prices.