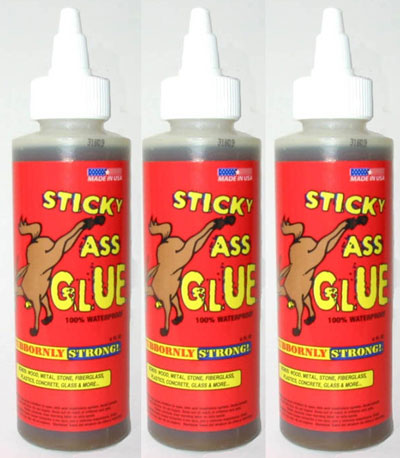 Sticky Ass Glue is a waterproof moisture-cure polyurethane adhesive that looks to have few limitations. From the technical details, it appears that the glue is as stubbornly strong as the "Ass" part of its name suggests.
SAG's development story is actually a pretty interesting one: four fathers ran into trouble with a backyard playset assembly and were disappointed with the relentless foaming action of a store-bought urethane glue. Two of them had backgrounds in adhesives, so they went on to create what they believed to be a better product.
Hmm… I wonder how Sticky Ass Glue performs compared to Gorilla Glue…
Sticky Ass Glue via Amazon
Product Info via SAG
Sticky Ass Glue is made in the USA.