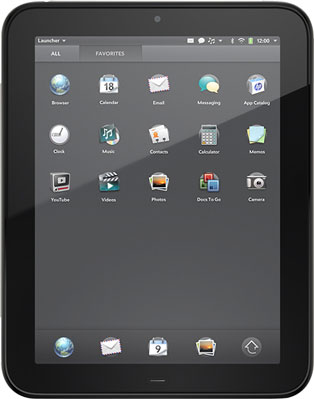 Due to lackluster sales, HP has discontinued their new-ish webOS TouchPad tablet last week. A few news sources reported that around the same Best Buy was seeking to return many unsold units back to the company. It looks like something was worked out as both HP and Best Buy have been practically giving the TouchPad tablet away for $100.
HP's website reports that it is sold out of TouchPads, but quite a few Best Buys have stock remaining for in-store purchase. For $100 I would definitely purchase a TouchPad as a gift or even for myself as a second tablet.
What I cannot understand is why HP did not hold out for the winter holiday shopping season. Surely they would have had some success bundling the TouchPad with higher-end laptops or desktop computers. If that was too far ahead, what about back-to-school sales? Thousands upon thousands of recent high school grads will be starting college within the next two weeks; surely HP could have used discounted TouchPads to boost laptop sales.