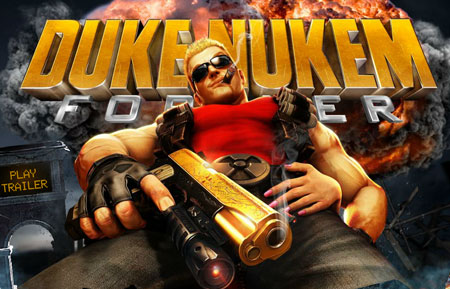 If you looked total badass up in the dictionary, Duke Nukem's face is what you'd see. After ~14 years, which feels like forever, especially with regard to video games, a sequel is FINALLY being released. Duke Nukem Forever features the namesake first person shooter action here, and the requisite alien pig invasion.
The game is rated M for 17+ audiences and features:
blood and gore
intense violence
mature humor
nudity
strong language
strong sexual content
use of drugs and alcohol
Check Prices or Buy Duke Nukem Forever via Amazon
Duke Nukem Home Page
Bring it on! The game will be released June 14th. Here's a trailer:
UPDATE: Wow, the reviews for the game are absolutely terrible. So… I won't be picking up a copy. How disappointing.