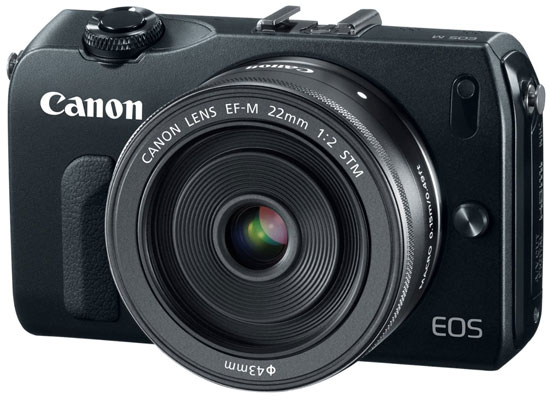 Canon has just announced their new compact EOS-M camera system, which features an 18 megapixel APS-C (dSLR-sized) sensor. The new camera is loaded with some fancy new tech -a 3″ touchscreen LCD, hybrid autofocus, 100-6400 expandable ISO, and new software settings and controls.
The camera will be launched in October 2012 along with a 22mm f/2 kit lens, optional 18-55mm f/3.5-5.6 IS zoom lens, optional hotshoe 90EX flash, and an optional EF and EF-S lens adapter.
We have a Canon dSLR, and while it is phenomenal to use, it can be a bit of a pain, literally, to travel with and carry around on long days. We look forward to picking up mirrorless EOS-M once its released and prices drop. The preorder and launch price is currently set at $800, which is about what one would spend on a last-generation Rebel dSLR kit.
Buy/Preorder Now (via Amazon)