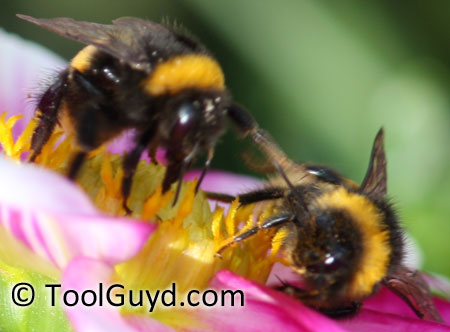 I don't quite know what's going on here, but it looks like a bumble bee knocked over his buddy with his leg. One moment they're chomping on some nectar, the next… well, who knows what they're doing! Full compositions are below.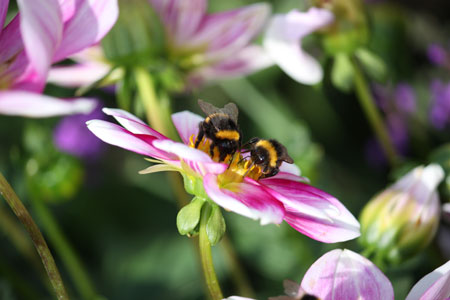 Above: Bumble bees just hanging out, having a snack. Below: Fight?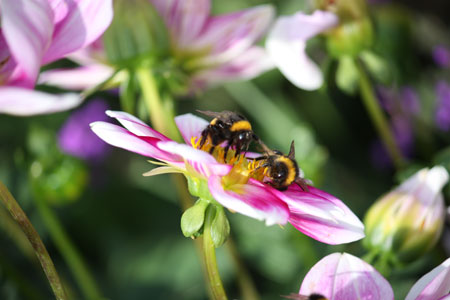 I know, I know, I need a real macro lens. Maybe next year.