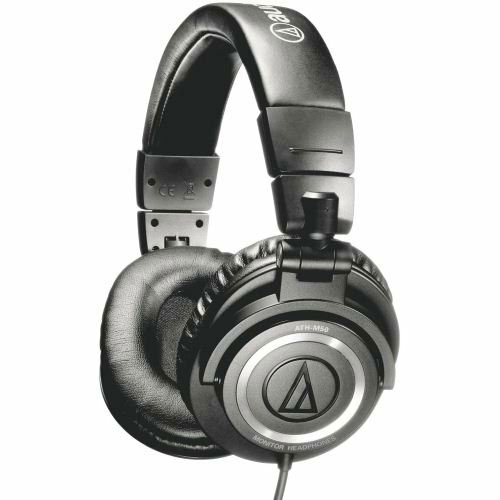 My trusty Sony earbuds failed a couple months ago, and I have since replaced them with newer Sony buds. Sometime after that, my over-the-ear headphones died as well. It was an older Phillips model, and I'd been looking to replace them for some time even before they stopped working.
Why buy headphones when I had decent-sounding in-ear buds? They're more comfortable to use at times and provide a richer sound.
After quite a bit of debating, I settled on Audito-Technica's ATH-M50 studio monitor headphones. Yes, they're a bit pricey, but they are very well reviewed and recommended.
My previous headphones fell apart long before they broke, and I wasn't about to go that route again. I wasn't originally in the market for $150 headphones, but searching for $60-$100 models eventually led me to the M50s.
After using these headphones for a few months now, I am happy to report that they are phenomenal and that I have absolutely no regrets in buying them. They're comfortable to wear, even for a couple of hours at a time, and deliver pleasing sound.
I purchased the coiled-cord model, and there's another version with a straight-cord. Since the cords are quite long, the coil helps keep the cans relatively portable and easy to manage. They come with a storage pouch and screw-on 1/8″ to 1/4″ adapter.
Buy Now (via Amazon)
Specifications
45mm drivers with neodymium magnets
15-28,000 Hz frequency response
1,600 mW at 1kHz max input power
99 dB sensitivity
38 ohm impedance
10-oz weight (without cable and connector)
1.2m – 3.0m (3.9-9′ – 9.8′) coiled cable.