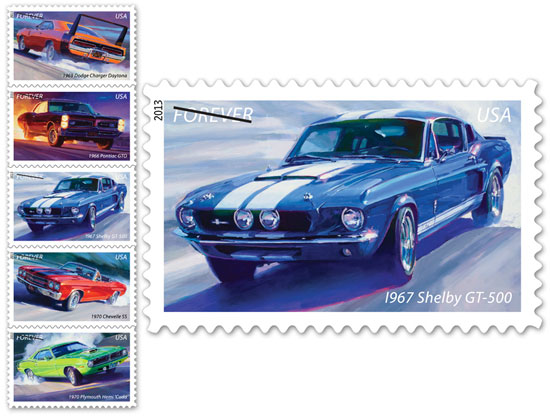 If you have to buy stamps, why not buy some good-looking ones? The ones my wife brought home from the post office kiosk were absolutely dreadful!
These muscle car forever stamps feature the 1966 Pontiac GTO, 1967 Shelby GT-500, 1969 Dodge Charger Daytona, , 1970 Chevelle SS, and 1970 Plymouth Hemi 'Cuda.
They're priced the same as regular "forever" stamps – 46 cents each – and are sold in sets of 5, 10, or 20.
You can buy these stamps online via the USPS, or if you don't want to pay shipping you can check to see if your local post office branch carries them.
For collectors, there's also a framed version for $40, as well as uncut sheets and a "keepsake" package.