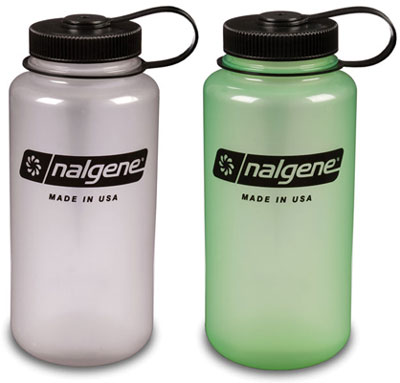 Did you know that Nalgene came out with glow in the dark water bottles? Neither did I! It looks like there are currently two glow colors, blue and green. These are wide-mouth 32 oz bottles and are made in the USA of non-BPA Tritan.
I've got one of each on order to check out. I will likely use them for hydration, but it's nice to know that they can be used for survival/camping/blackout supplies as well.
The semi-clear bottle glows blue, and the green bottle glows green.
Blue | Green Glow Bottles via Nalgene
Also Available via Amazon